The Versa Plumb® System
The Jandy Pro Series Versa Plumb System delivers the highest energy efficiency through its innovative design that maximizes hydraulic integrity. With this system you will use a lower horsepower pump and less plumbing pipe and fittings, all while reducing energy consumption and installation time.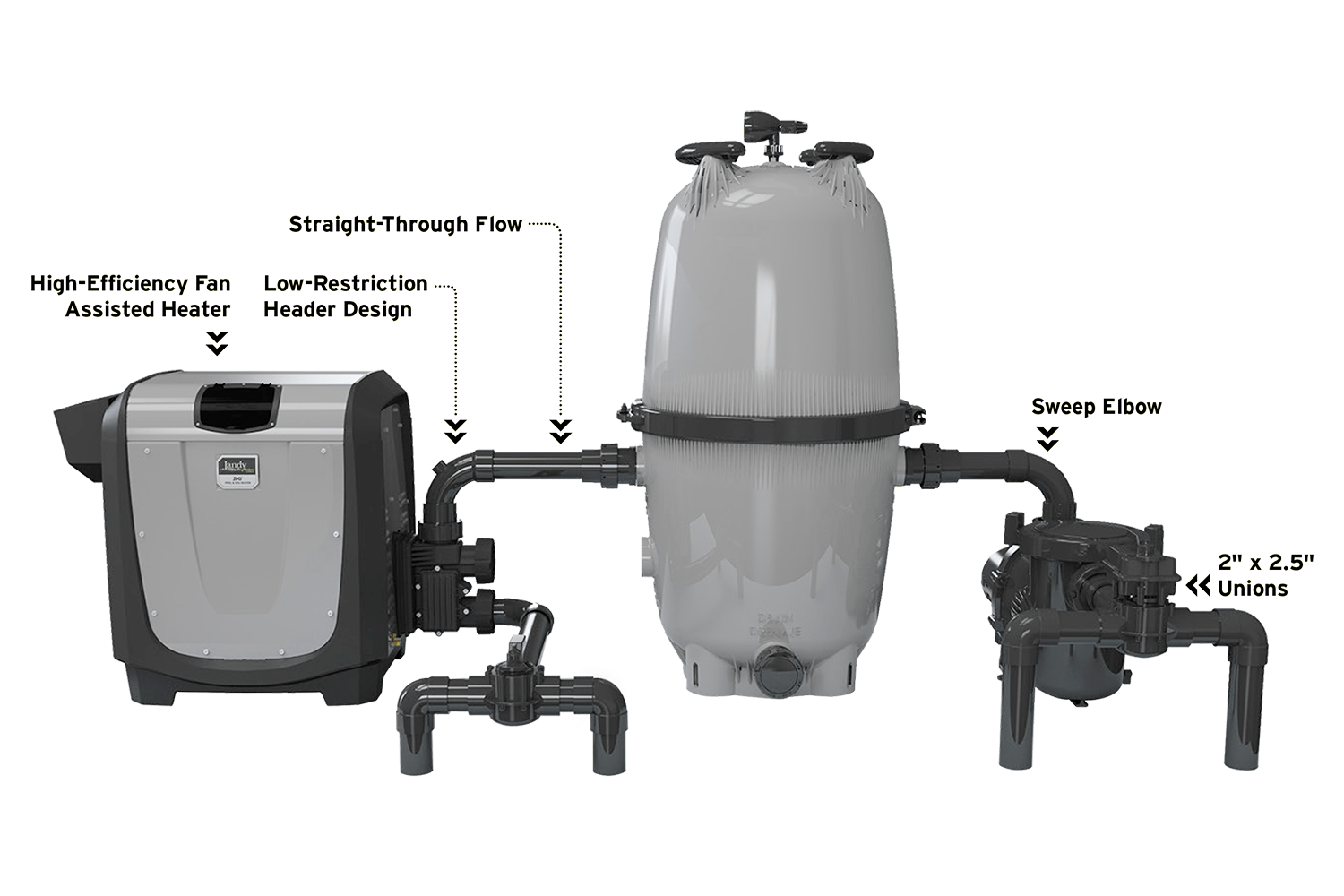 *Comparison is between Jandy Pro Series Versa Plumb System using a Jandy Pro Series Pump, Versa Plumb Filter, LXi™ Heater, AquaPure® Salt System, and NeverLube® Valves with sweep elbows versus competitors' equipment using comparable pump, filter, heater, sanitizer and valves.
**Actual plumbing pipe color may vary.