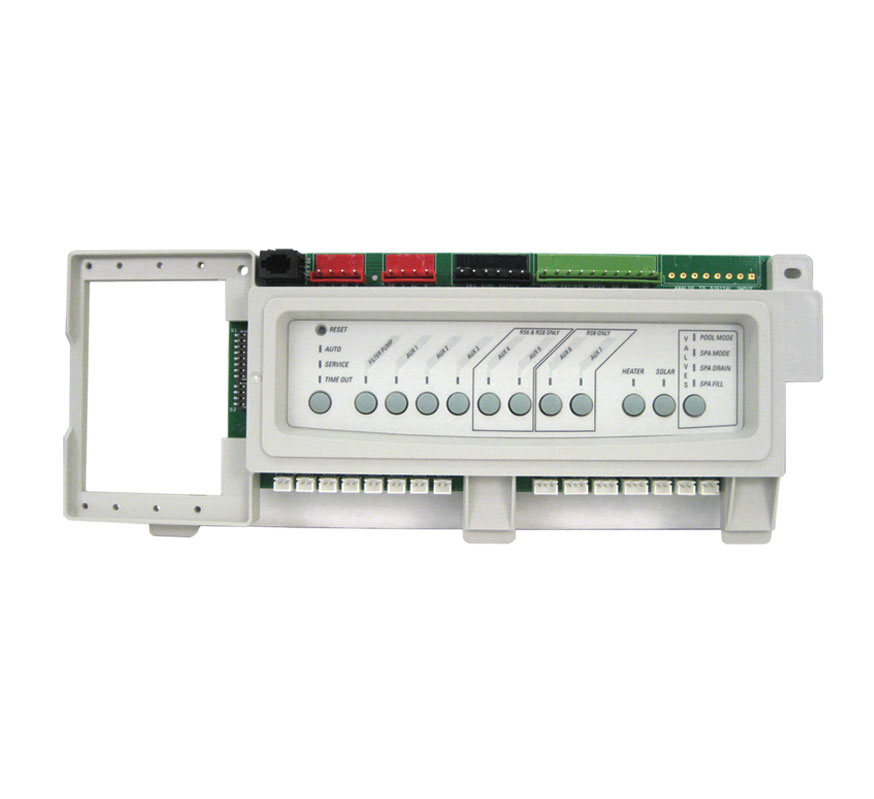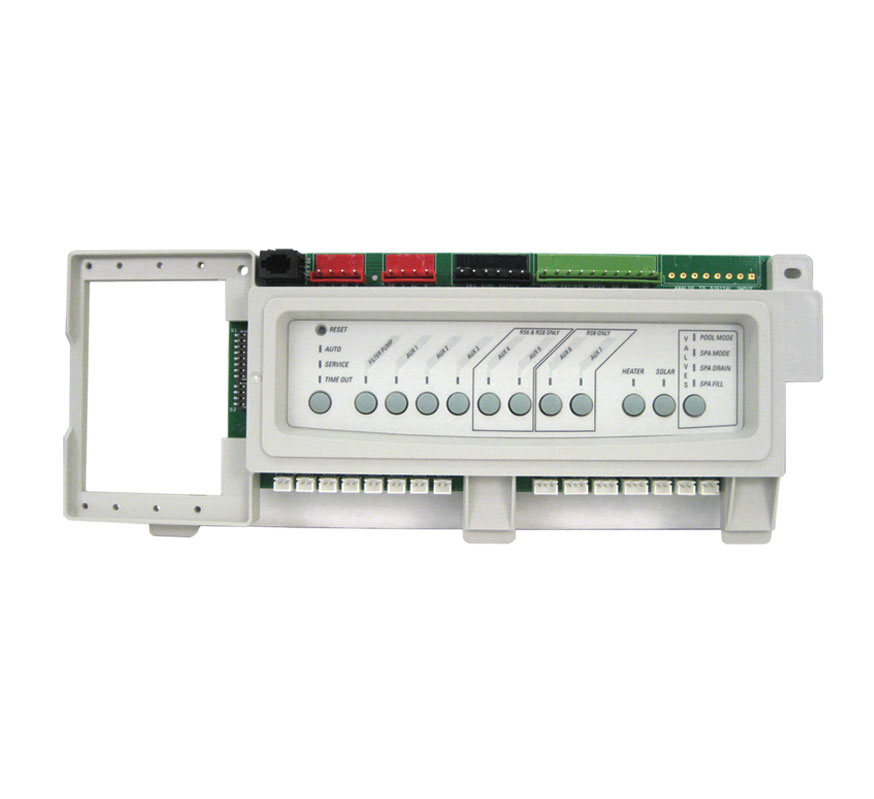 AquaLink® Conversion Kits
Convert your old AquaLink, Ji Series, Polaris® SOL/EOS, or Compool® control to an AquaLink RS Control.
Converting is simple and easy - no indoor rewiring is required. Existing power center, wire cables and valve actuators do not need to be replaced. Take advantage of the intuitive programming of the AquaLink RS system and give Jandy® Ji Series and AquaLink Power Centers the power and flexibility of state-of-the-art AquaLink RS digital technology.
Conversion Kits include the following:
Wired or Wireless Controller, Power Center Bezel with Printed Circuit Board, Water Temperature Sensor and Wall Plate Adapter for certain kits
Systems Include
OneTouch™, TouchLink™ wired/wireless hand held or PDA wireless hand held, power center bezel and printed circuit board with adapter plate, water temperature sensor and wall plate adapter.
View models
Features
Features
An attractively styled, sleek and compact indoor control panel or wireless hand held remote
Activate multiple pieces of equipment with the OneTouch Buttons or your most popular features with the PDA Hot Keys
State-of-the art digital technology
Simple custom software and labeling of all functions for easy understanding of your pool and spa system
Built-in self-diagnostics and freeze protection