DISCOVER WHY PROS CHOOSE JANDY
Our reputation for reliability, quality, innovation and superior customer service is unmatched.
The next giant step in connected pool control technology.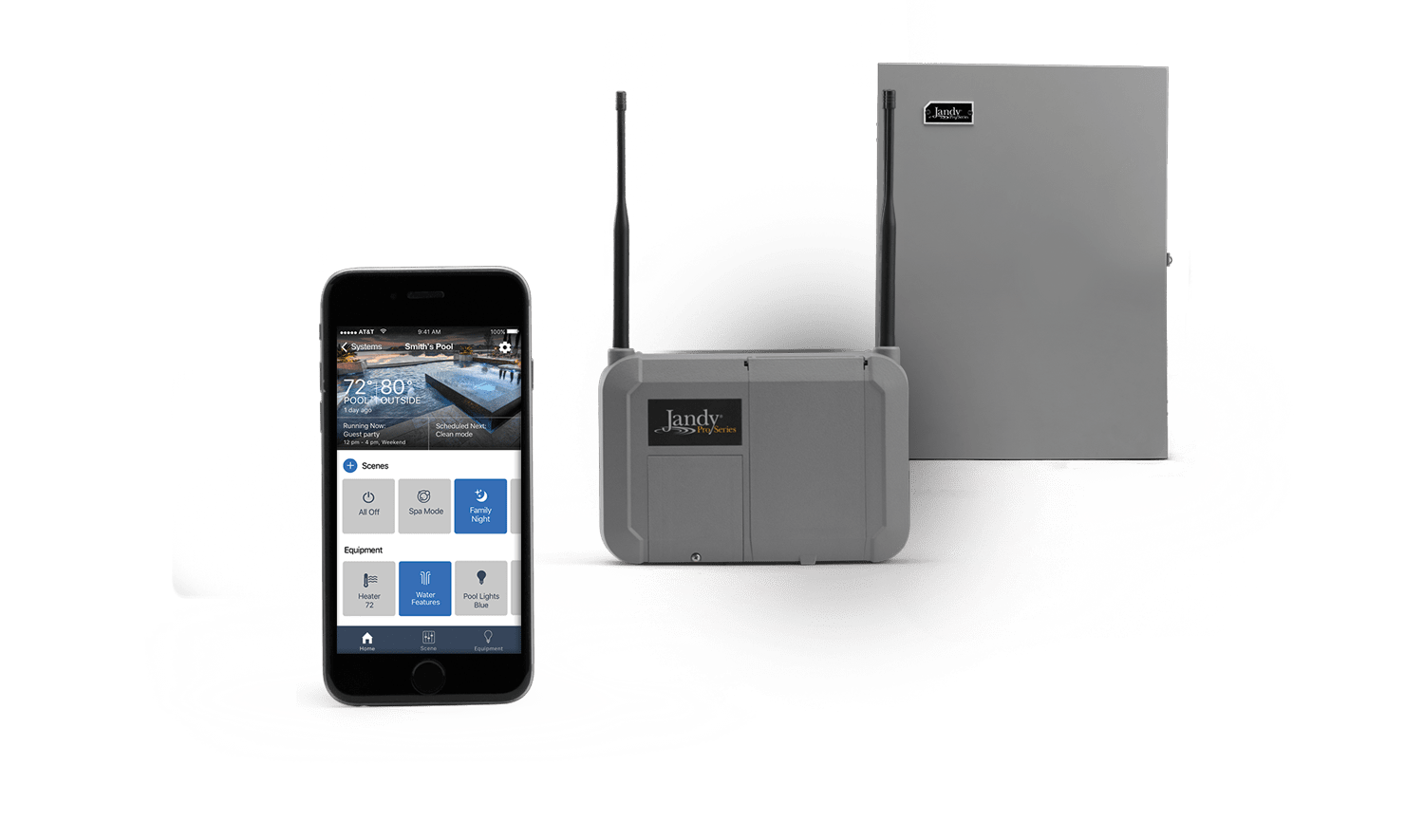 FUTURE PROOF
Supports integration with 3rd party services while frequent over-the-air updates ensure the latest firmware keeps your system at the cutting edge of technology.
INTUITIVE SCENE CONTROL
Set-and-forget scene setup and scheduling offers simple control for homeowners while a dedicated management system delivers powerful configuration tools for pool pros.
FASTER INSTALLATION AND SERVICE
Save common setup configurations and program new systems in less than 60 seconds directly from the app — even without an internet connection.

Products You Can Trust.
Innovative. Rugged. Reliable. Jandy equipment is designed with the pool professional in mind.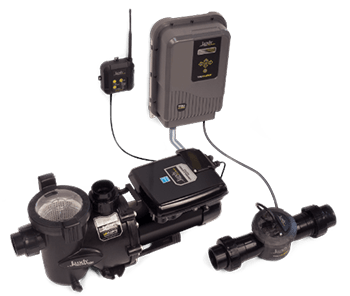 Easy Automation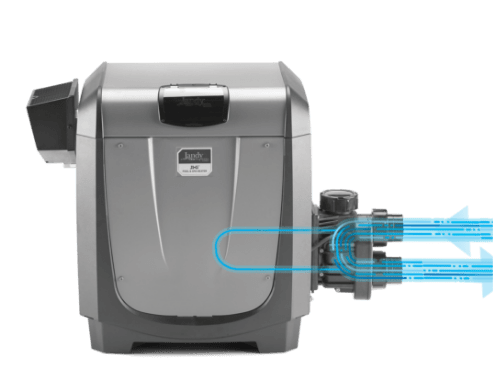 Energy-Efficient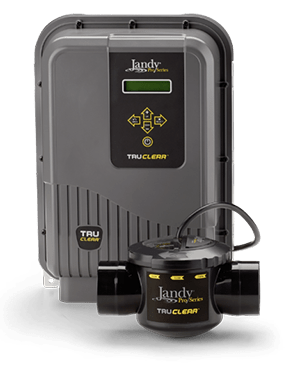 Simple Sanitization
NOW Manage More Than Just The Pump
iQPUMP01
+ Jandy VS Pump
+ 1 Other Device
---
= SIMPLE AUTOMATION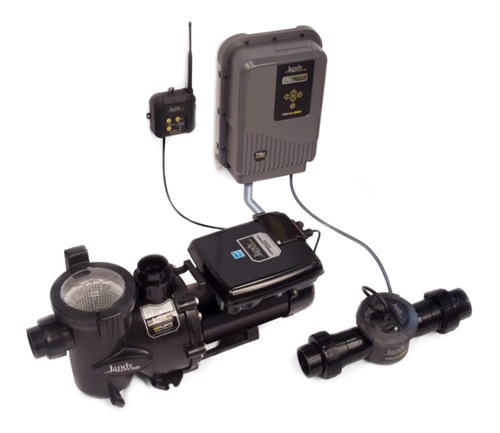 Power-Up The Pump
Power-On Additional Equipment
Jandy variable-speed pumps feature an auxiliary relay which, when combined with iQPUMP01, enables instant automation for your pump — plus one additional piece of equipment — using the iAquaLink app. Available on all 2.2 and 2.7 HP Jandy Pro Series variable-speed pumps, it eliminates the need for an additional time clock to control equipment such as a booster pump or saltwater chlorinator.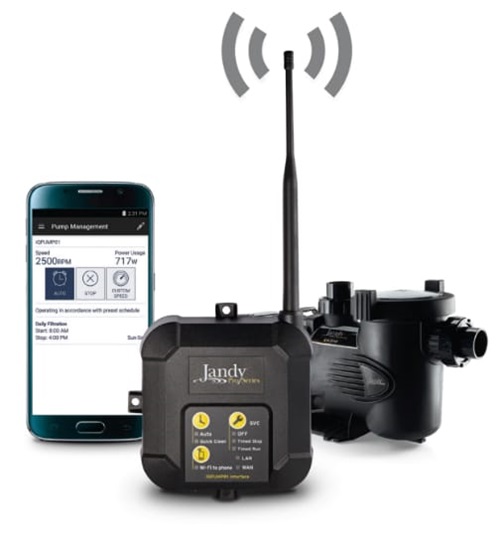 JXi™ with VersaFlo™
The world's first gas heater with integrated bypass technology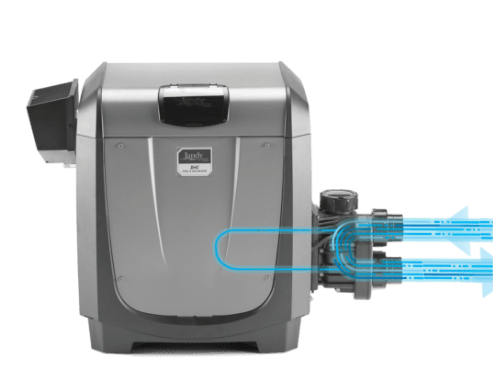 Heat When You Want It. Save When You Don't
Pool heaters are typically used only 3.5% of the average annual pump runtime.
The other 96.5% of the time, the heat exchanger can be bypassed so the pump works less, saving electrical energy and up to $350 a year.
Heat Mode
When there is a call for heat, water is automatically directed through the heat exchanger.
Bypass Mode
VersaFlo integrated bypass diverts water flow around the heat exhanger when not heating water.
TruClear™ Saltwater Chlorinator
Easy To Install, Use and Service
Designed for your convenience, the TruClear Saltwater Chlorinator is easy to integrate with most equipment pad configurations, and allows for tool-free inspection, servicing and cleaning.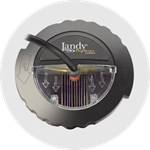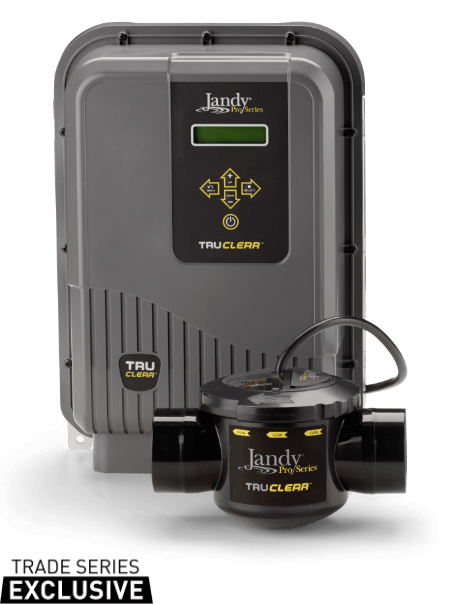 ---